The Imperial Library is actually pretty useful. They post books for free to read as their website proclaims…
 "Copyright laws are obsolete. With the technology to copy books without cost we can finally have universal access to the culture. We can provide the tools to allow everybody read any book without dependence on their monetary resources. Of course we have to feed the authors, but with the capitalist way of commercialize culture now we are doing a really bad job at that. We are feeding big corporations, not the authors."
They have over 100,000 books on their websites and counting. They provide a useful search bar to find what kind of books you want. Based on what Ive seen there is some erotica books listened that are pretty funny and ridiculous. The Imperial Library has a forum and take request from the community of what books that want uploaded on the site. Users are encouraged to upload their own books and the librarians view it and see if they are good enough quality or not. The best part is that they do not listen to takedown copy-write request so it will be up their as long as the site is up.
As for downloading the books I have not tried it but the "read it" function seems to work.
http://xfmro77i3lixucja.onion/
*NEW*

Come join our Darkweb Market Chat Rooms! and discuss Marketplace Discussion, Vendors, Reviews, Market onion sites, Dark web/Deep web related discussion!

http://forum.agoraroad.com
If you like this, then check out my other posts
.Onion Site: Berlusconi Market (Credit Cards, Hacking, AK47s, & Cocaine)
.Onion Site: Comic Book Library
.Onion Site: Anarplex
.Onion Site: The Imperial Library
.Onion Sites: The Dark Lair (Screenshots)</a
.Onion Site: Queen of Cards (Carding Site)
.Onion Site – Armory (Buy Weapons For Bitcoin)
.Onion Site: Clone Card Crew
How To Go On The Dark Web
.Onion Site: Dark Scandals
.Onion Site: Secret StoreHouse
.Onion Site: Dream Market (Darknet Website)
.Onion Site: Hansa Market (DarkNet Website)
.onion Site: Tochka Market (DarkNet Website)
TOR Onion Website (Deep Web) ScreenShot 3
.Onion Site: Drug Market
.Onion Site: Choose Better
Snuff Film Advertisement "Dafu Love"
TOR Onion Website (Deep Web) ScreenShot 2
TOR Onion Website (Deep Web) ScreenShot 1
Journeys to The DarkNet: Hidden Answers
Journey to the Dark net: Cannibal Cafe (Screen Shots)
Before you Visit! Set Up a Good VPN Service
A good VPN (Virtual Private Network) service is known for its privacy on the market. It uses unique IP address for each time you request your computer. It won't reveal your actual IP address of your computer instead it uses different IP address. You don't get traced by anyone on the internet if you are using a good VPN service.
VPN actually hides your location and encrypts the data from your internet service provider. By using this technology, you will be protected from identity theft and hacking. Mask your IP address by getting a good VPN service.
Now I tested a few VPN services and they are all generally pretty goo but I find the Pure VPN is better because of their low prices and and their reliability which I use here. or you can click the link below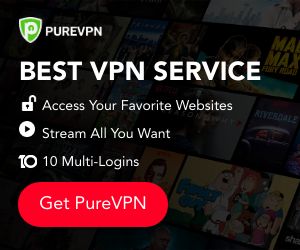 Everything contained within this website is strictly provided for entertainment purposes only.
ANY PERSON THAT USES THESE PROCEDURES TAKES ALL RESPONSIBILITY FROM ANY HARM OR LEGAL ACTION THAT MAY ARISE.
The website owner does not support ANY information posted on this website.
Nothing contained within this site should be construed as legal, medical, or any other professional advice, on any subject matter. agoraroad.com does not assume and hereby disclaims any liability to any party for any loss, damage, or disruption caused by errors or omissions, whether such errors or omissions result from accident, negligence, or any other cause. You are taking full responsibility for your actions.  A visitor to this site uses the site at his or her own risk.